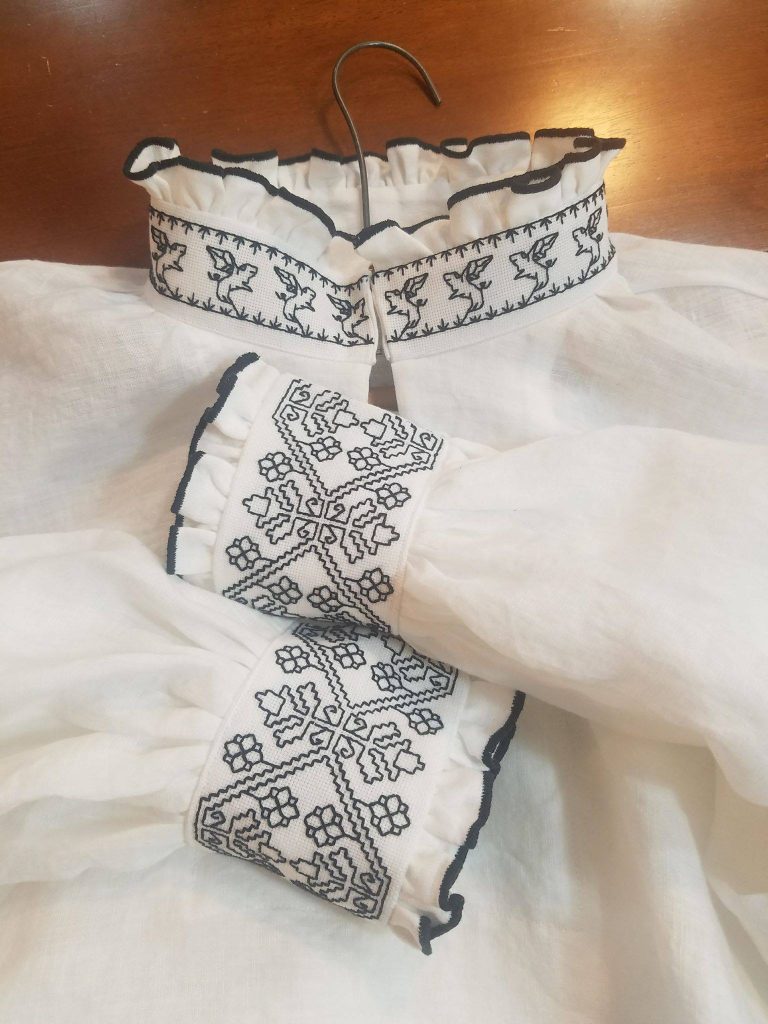 Featured image: Blackwork shirt by Anja Snihova' Javornic
Definition from Wikipedia:
Blackwork, sometimes historically termed Spanish blackwork, is a form of embroidery generally using black thread, although other colors are also used on occasion. Sometimes it is counted-thread embroidery which is usually stitched on even-weave fabric. Traditionally blackwork is stitched in silk thread on white or off-white linen or cotton fabric. Sometimes metallic threads or coloured threads are used for accents.
Scarletwork is like blackwork, except it is sewn with red thread.
---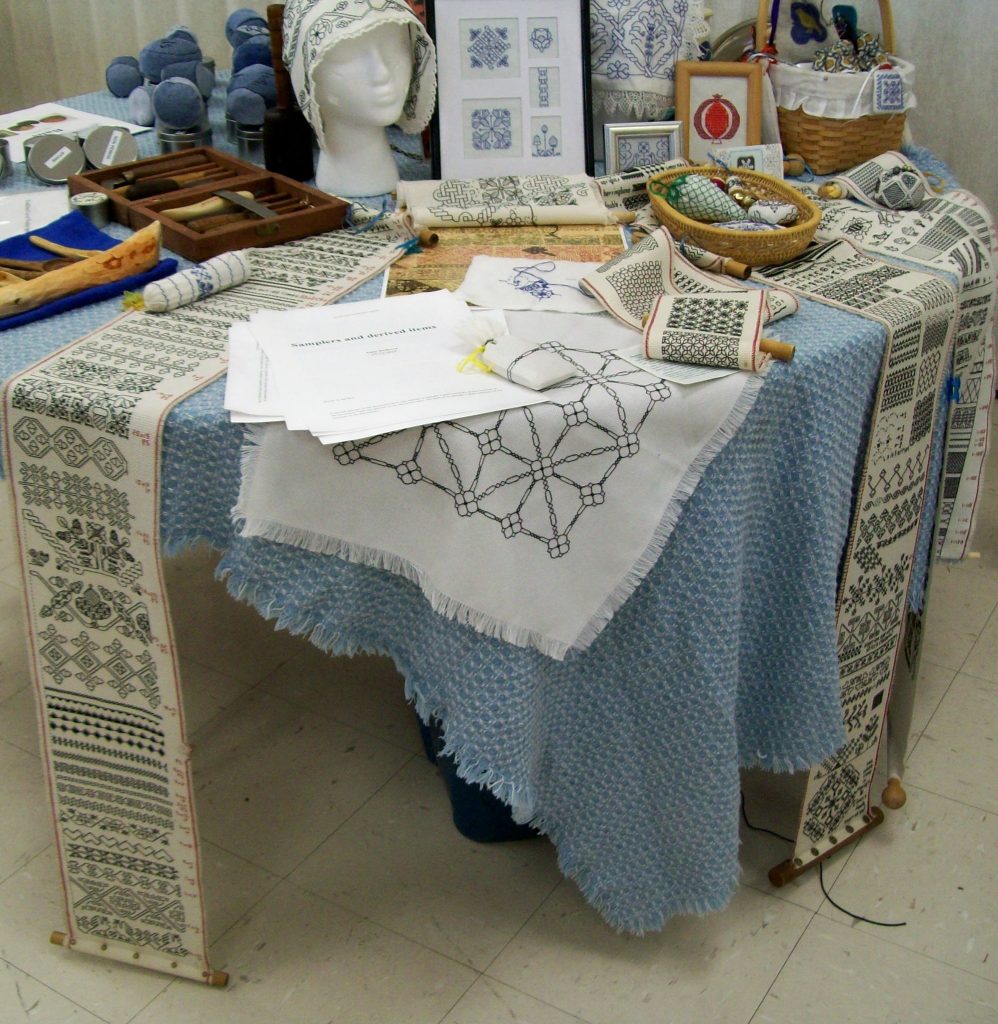 ---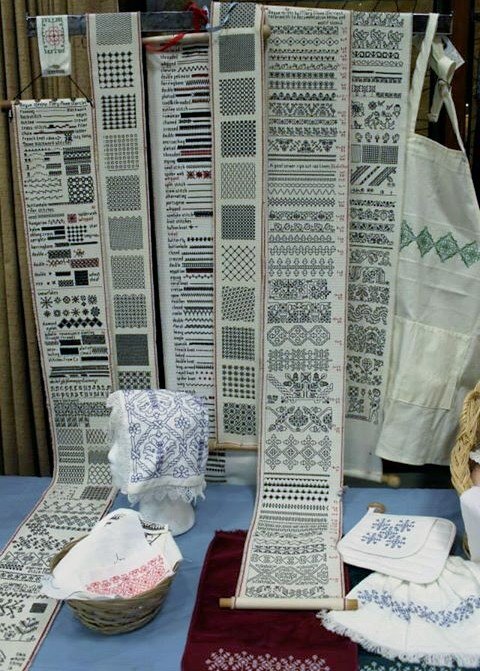 ---