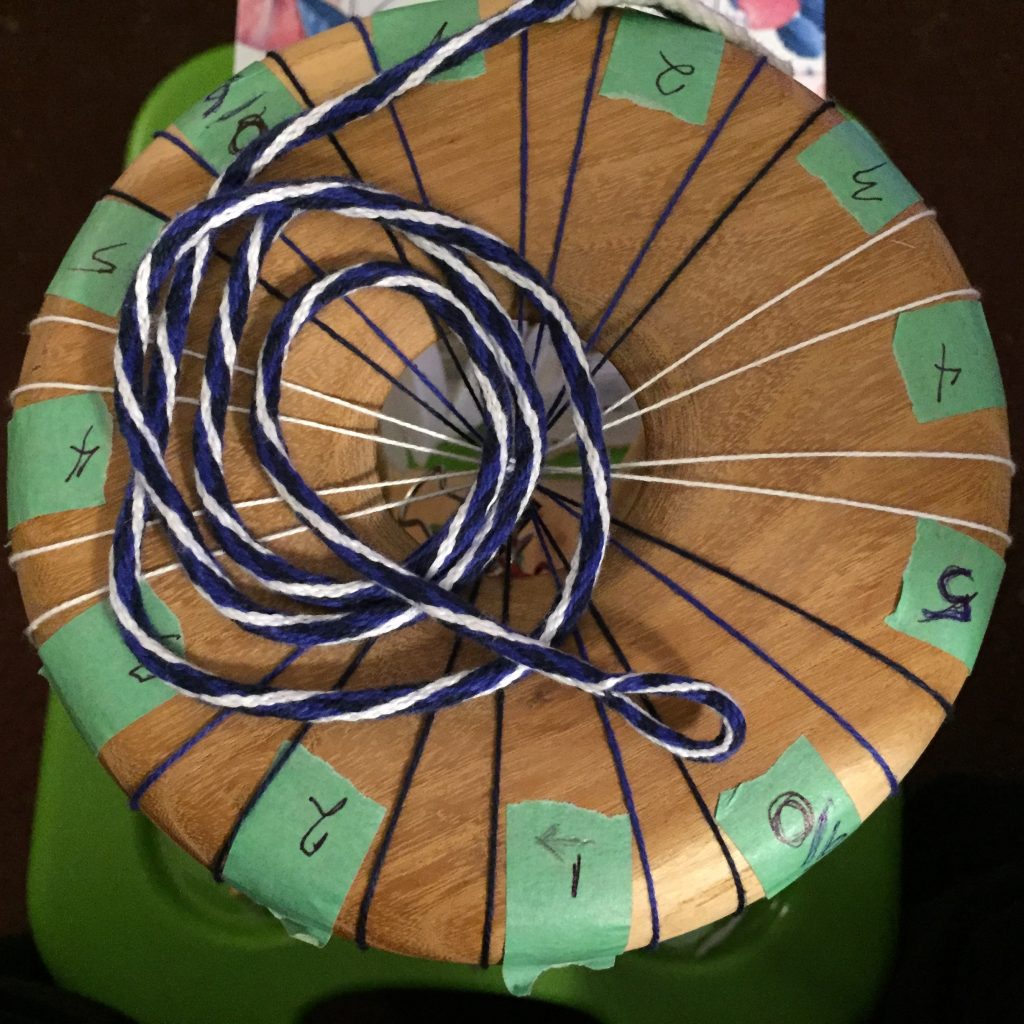 Definition from Wikipedia:
Kumihimo is a traditional Japanese artform of making braids and cords. Literally meaning "gathered threads", kumihimo are made by interlacing reels of yarn, commonly silk, with the use of traditional, specialised looms – either a marudai or a takadai.
Featured image: Coil of 24-thread kumihimo braid on top of marudai.
From Halima al-Rakkasa:
Creating the Tir Righ Thrown Weapons Champion cloaks was a team effort. My part was to braid the ties for one cloak. I designed this in white and two blues, and shared the pattern with another (who worked on the other cloak). The loop was first braided in a 12-strand pattern, and then the remainder was in a 24-thread pattern. The marudai used for this is supporting the braid. This has not been used for a challenge.