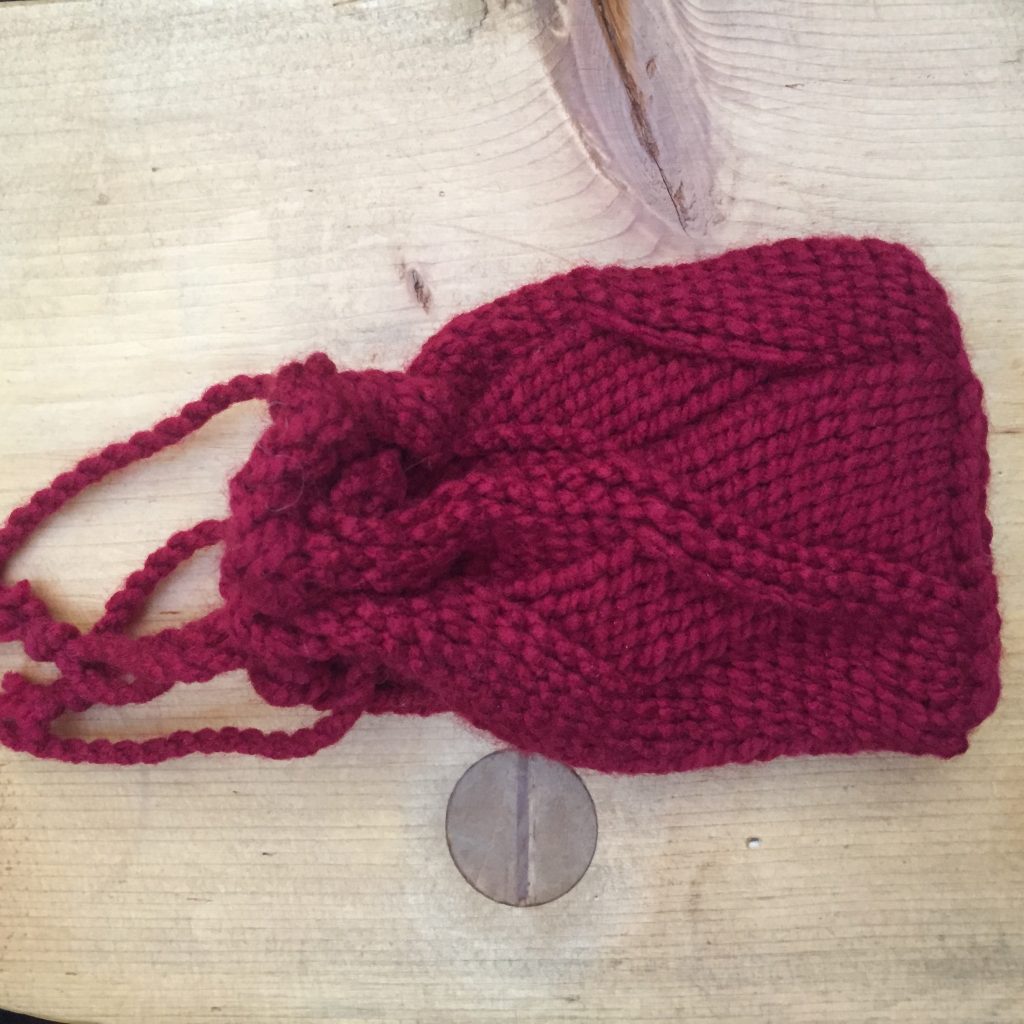 Definition from Wikipedia:
Sprang is an ancient method of constructing fabric that has a natural elasticity. Its appearance is similar to netting, but unlike netting sprang is constructed entirely from warp threads.
The språng technique involves braiding warps that are anchored (usually) at both ends.
Featured image: burgundy acrylic, with pattern created by changing the direction of the twist of the paired warps.
From Halima al-Rakkasa:
The original challenge in 2012 at June Coronet was a pink linen pouch, destined for largesse. Patterning was a series of holes created by grouping the warps.
Materials of period work tended to be linen and wool.
Språng was used in Bronze Age Scandinavia, 3rd century BCE in Greece, and early SCA period in Egypt. It was also done in Peru and North America (for the latter, look for the famous 14th C shirt in an Arizona museum).